Our Mission
Our mission is to surround students with a community of support, empowering them to stay in school and achieve in life.
Help us empower students to confront and overcome personal challenges and structural barriers.
At home, at school, and beyond — kids need you!
A Transformative Investment
A $133.5 million donation from philanthropist MacKenzie Scott will deepen Community In Schools' impact in schools across the country.
Our Impact
Our goal is simple. Put students at the center. Surround them with a caring community of support. And create access to critical resources, like food, housing, healthcare, counseling and remote technologies so they can take charge of the future they want for themselves, their communities, and each other.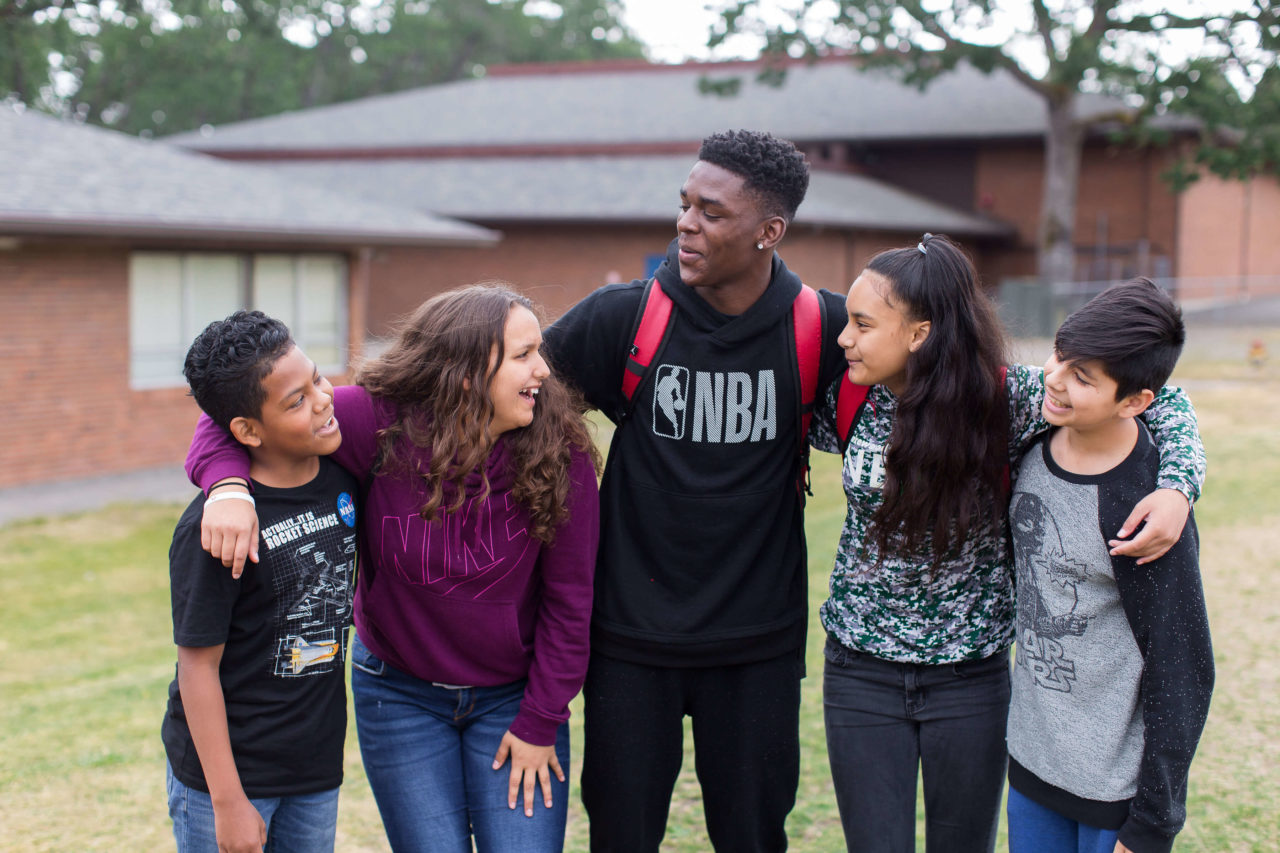 Setting Students Up for Success
Now more than ever, we must reimagine public education and find new ways to create equitable conditions for learning for ALL students, with students at the center, surrounded by a caring community with access to all necessary resources.
About Our Washington State Network
Our statewide affiliate network serves over 81,000 Washington students. Find out more about your nearest CIS affiliate below:
CIS of Washington State Office (you are on this page now)
CIS of Renton-Tukwila (also serving Lake Washington)
CIS of Spokane County (serving Central Valley, Cheney, Lumen Charter School, Medical Lake, and Spokane districts)
CIS of Benton-Franklin (serving Richland, Kennewick, Pasco, Prosser, and Finley districts)
CIS of North Central Washington (serving Orondo, Waterville, and Moses Lake districts)
CIS of Whatcom-Skagit (serving Bellingham, Mount Vernon, and Ferndale districts)
CIS of Central Washington (serving Yakima School District)
CIS of the Blue Mountain Region (serving Walla Walla Public Schools)
CIS of Rural Eastern Washington (serving Asotin-Anatone, Curlew, Lind-Ritzville, Northport, and Republic districts)
Affiliate photo credits on this page (top to bottom): CIS of Kent, CIS of Spokane County, CIS of North Central WA, CIS of Whatcom-Skagit, CIS of Tacoma, CIS of Lakewood.
Making a Difference
Across the state, our 3499 case-managed students show outstanding progress towards their personal goals.
Stayed in School

Improved Attendance

Improved Behavior

Improved Coursework
* Outcomes reflect data from last school year